Good evening, my friends.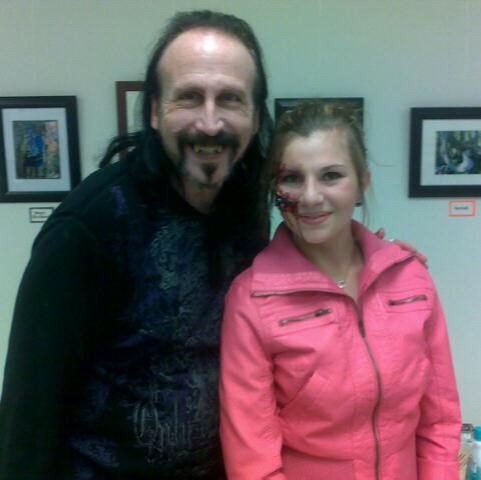 I hope that everyone had a nice day today.
I had the honor of being invited out to the Pelham Library this evening for an event they have fondly dubbed, "Malloween".
Tonight I had the opportunity to speak to an wonderfully attentive and interactive audience on the art of Gore-FX make-up. That be the gross messy stuff.
After the talk, I offered up the seat to anyone who wished to take a chance and have some pretty realistic make-up done to their faces and hands. I must say, everyone that did step up was a trooper.
There were a few in the crowd, not many mind you, that started to feel a bit queasy at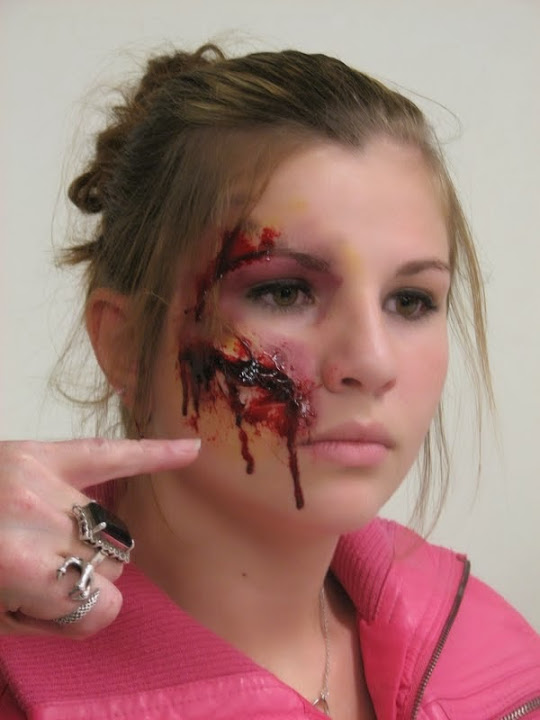 times, but they managed to keep their stomachs from rebelling, for which we were all
Kyla Della-GattaOne of people in attendance this evening was Kyla, (pictured above), she is an bright and very talented make-up artist who is already producing some nice work. It is my feeling that if she continues on, she will have a wonderful career in this horrifying industry.very much appreciative.
I'm off to check on a few things now, but before I do, I would like to wish you all a pleasant night of slumber and if you dare to dream, I do hope they are incredible.
Goodnight ^v^
{gallery}goingonpics/malloween2013{/gallery}