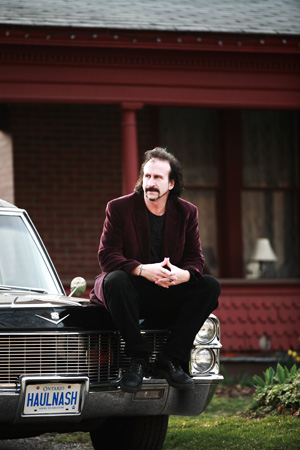 Wayne is the Author of the Vampyre Tales Series.
He began writing when he was in grade school, because he found that it relaxed him, and helped him to "escape" the real world. As time went on, he was given the opportunity to teach a drama class at a local high school, to which he accepted and focused on the importance of stage presence and character building. This later led to a request that would change everything for him. He was asked to create a "believable" Vampire character, and not only did he comply, but his character went on to become his personal persona that would later thrive as the main character of the Vampyre Tales. His books have been taking vampire fans on a journey of their own, leaving a trail of rave reviews and one award thus far, and it's only the beginning.
Wayne can often be found at his haunted Gothic Revival Manor House in Niagara Falls, writing and enjoying his other passion, which involves interacting with the spirit residents of his home.
Wayne